In my time working for InLiquid I produced two major catalogs of artwork.
Temple University Howard Gittis Student Center Catalog
Produced for Curator Rebecca O'Leary, these catalogs were created to highlight the student center collection.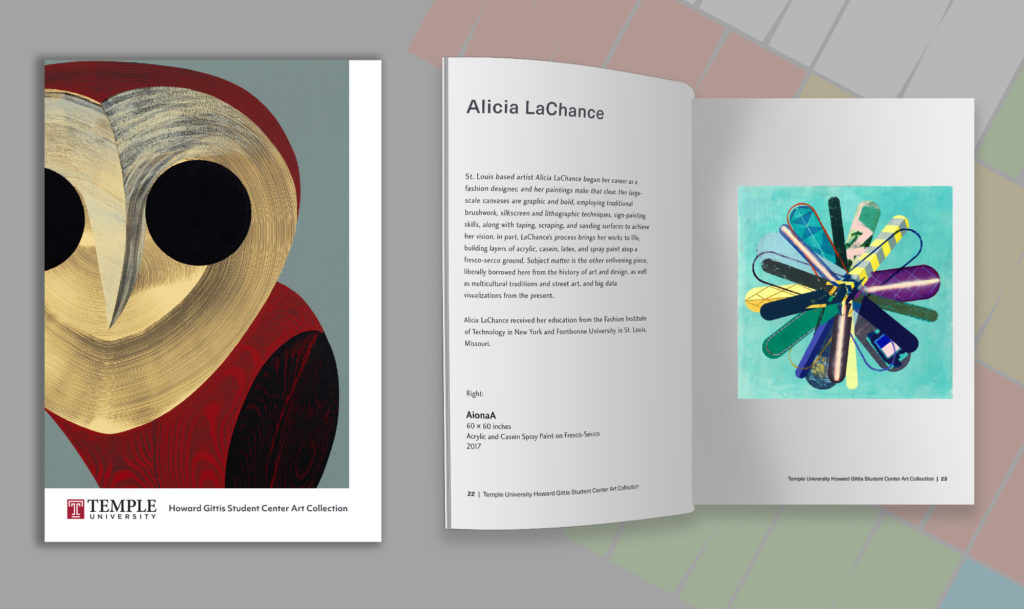 Park Towne Place
The Park Towne Place Artwork Catalogs were produced to highlight the acquisitions on the property of Park Town Place. Companion catalogs for rotating exhibitions in multiple spaces within the community were also produced.